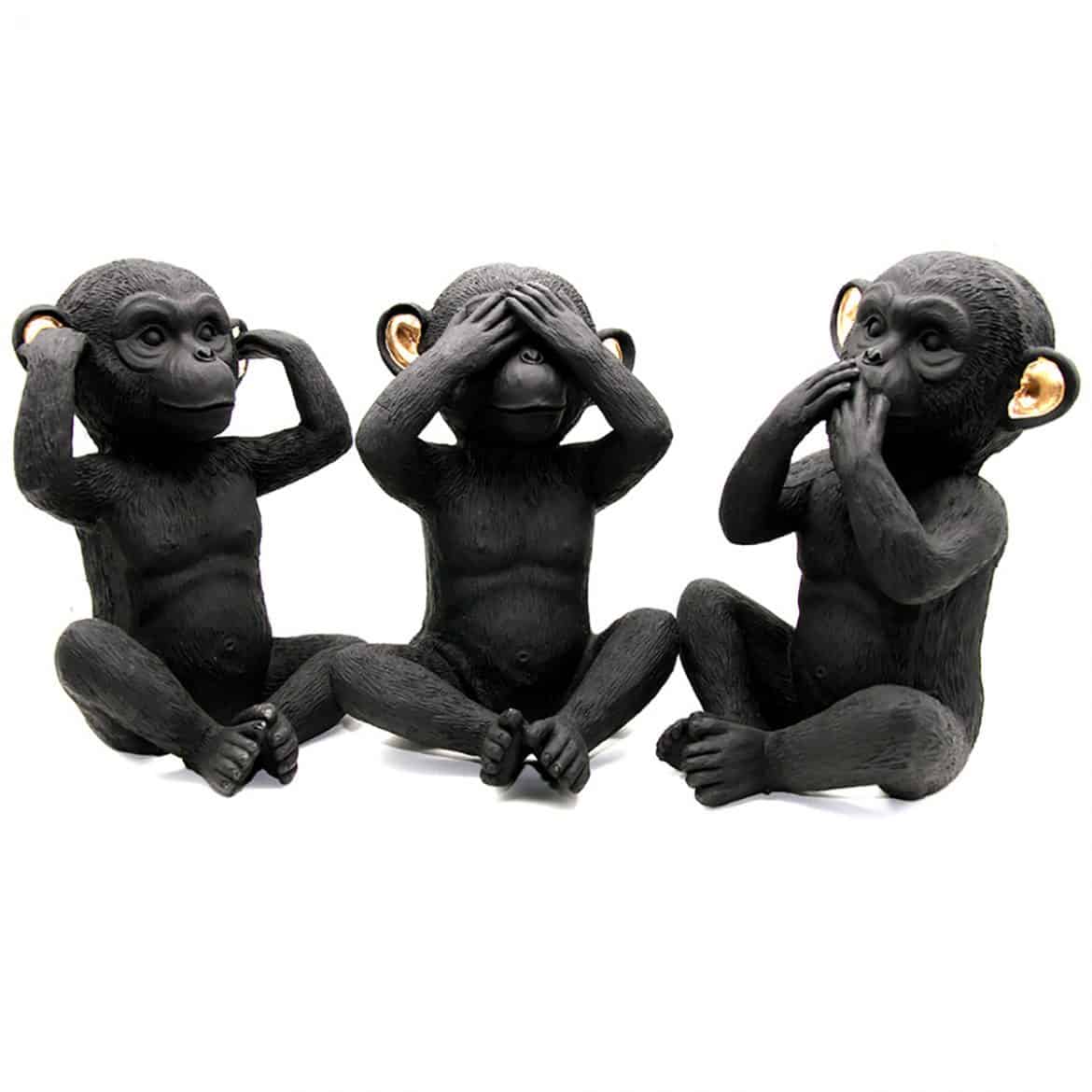 Bath Collections
New Year Resolutions with the help of our Wise Monkey
|
01/08/2020
The new year is here and you are still in the party mood. As the celebration continues it is pertinent to ask about your new year resolutions. Yes, having new year resolutions and following them with an action plan is a ritual for many. Do you find it difficult to achieve them? Here is a unique way of linking your resolutions to home décor so that you never forget them! Sounds interesting? Read on.
New year resolutions 2020 – what do you want to achieve?
Money, fitness, a dream vacation, or giving up a bad habit – most people think of these goals when creating their new year goals. What about mental peace, getting wiser, speaking softly, or becoming a better person? These are spiritual and sound cool to follow as they will give you immense mental peace and happiness. These will keep you grounded and help you to earn materialistic success as well.
What with home décor and statues? You may ask and here is our new year gift for you – lovely figurines that will add a statement to your home. Yes, this will work wonder to your home, bringing in style and a touch of humor and showcase your personality.
Home stylists love to use figurines and statues in home decoration. You can express your style easily. They are great at adding an accent to a room or becoming the focal point. They are easy to blend and come in forms that you can easily incorporate in your home décor. Patrons of art love figures and statues and thus, we have a huge collection of them for every home.
Give your home the accent it needs
Do you love the classic look or modern look? Does the minimalist style appeal to you or realistic? Even if you have a whimsical choice, we have something to express that through home decor. For example, check out our latest offering, the wise monkey models. For boosting your inspiration to achieve your new year resolutions, we have come up with a three-model series, see-no-evil, speak-no-evil, and hear-no-evil monkeys who will gently remind you to think, listen, and speak well. Isn't this a nice way to be good and motivate others also?
Made from resin, the monkeys are a fine work of craftsmen. They belong to our Kenya collection and are perfect to give your home a strong personality. Crafted with love and perfection, the models depict amazing details, from the fur on the body to the expression on their faces, they will catch attention always and make the onlookers smile.
The monkey figurines are 7 inches in height and hence ideal for tables and mantelpieces. The cast resin models will stand on any countertop, giving the space an interesting appearance. Put them on the coffee table or make them the focal point of any room. With their superb expression and handicraft, the monkeys will keep on motivating you to follow your resolutions.
Figures and statues are excellent pieces of work that don't need any introduction. To give them the right attention, put them up against a blank wall or in an empty space. Whether you have a classic décor style or contemporary, these monkeys will accentuate it with their strong black and gold appearance.
Buy them in single pieces for small tables or get the entire collection to express your style and sense of humor. If you are looking for something striking for your bookshelf or garden decoration, try the standing elephant statuette. It is bold, elegant, and grand.
Check out our latest Kenya and Paris collection for an exclusive range of décor items, bathroom accessories, and spa wellness products. We strive hard to please you and give your home a touch of elegance and warmth. Like this monkey set, we have many more in our stock for you to explore.