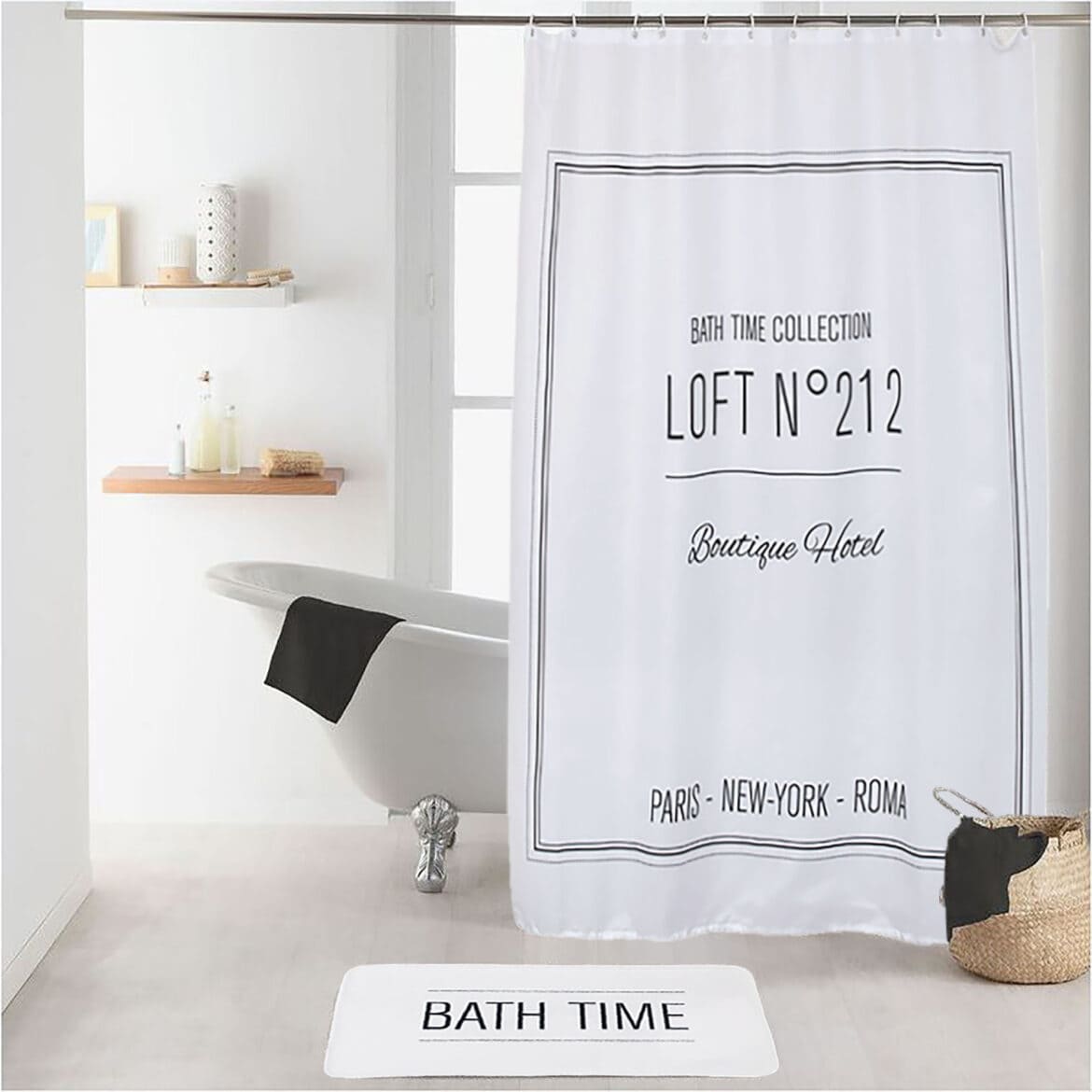 Shower curtains
Stylish and Practical: The Ultimate Guide to Shower Curtains
|
02/02/2023
Shower curtains are a popular and practical addition to any bathroom. They serve several purposes, including protecting the floor and other fixtures from water damage, providing privacy, and adding style to the space.
Materials: Shower curtains can be made from a variety of materials, including plastic, vinyl, fabric, and even bamboo. Some materials, like vinyl, are waterproof and easy to clean, while others, like fabric, offer more design options but may require special care to keep clean.
Design: Shower curtains come in a range of styles and patterns, from solid colors to bold graphic prints. Some curtains feature unique themes, like nature scenes or pop culture references, and can be a fun way to personalize your bathroom.
Size: Shower curtains come in different sizes to fit standard shower stalls and bathtub/shower combinations. When choosing a curtain, make sure to measure the area to ensure a proper fit. Extra wide shower curtains or else narrow ones answer to any unconventional bathroom dimension issues.
Maintenance: Regular cleaning is important to maintain the appearance and functionality of shower curtains. For plastic or vinyl curtains, simply wipe them down with soap and water. For fabric curtains, machine washing or spot cleaning may be required.
In conclusion, shower curtains are a practical and stylish choice for any bathroom. When selecting one, consider the material, design, size, and maintenance requirements to find the best option for you.