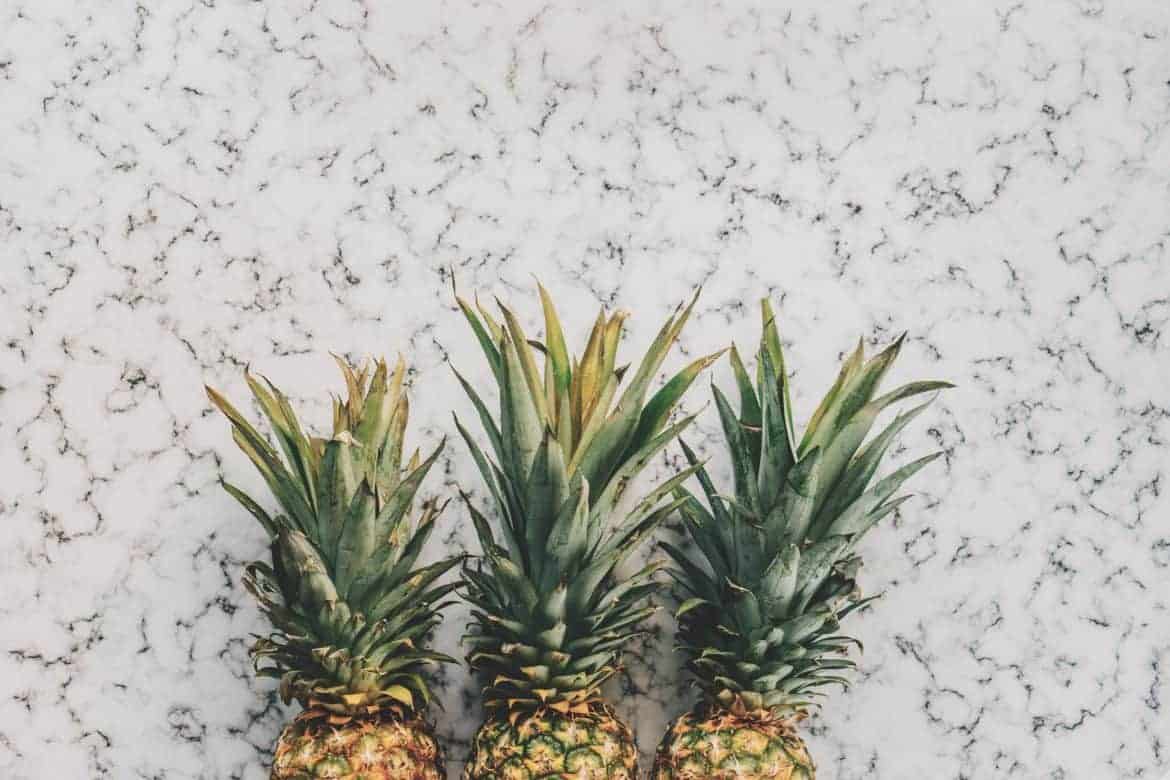 Uncategorized
6 bathroom trends for 2019 on a budget!
|
01/15/2019
2019 is here and you wish you could have that beautiful bathroom you saw on Pinterest!
 Here are 6 bathroom trends for 2019 that you can follow even if you are on a budget!
1. Monochrome style! 
Monochromes bathrooms are back in style. the good thing about a monochromatic theme is that it's really easy: choose one color and decorate with different shades of it.
You can go pretty much any color, pink blue, yellow, have fun!! And all our products will go with any color you need.

check out our accessory sets  an go from there!
The best is to play with patterns and textures to add some depth to you monochrome style.

Check out our Evideco selection that we know you'll love!
Shop all accessory sets
2. A touch of nature with Bamboo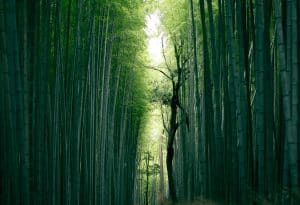 Did you know that certain kinds of bamboo can grow several inches every day? This quick growth, coupled with a low need for water and great durability, makes bamboo the renewable, green material of the future.
Don't hesitate to go green and add some bamboo to your bathroom, whether it's on the floor, on the furniture or in your accessories, bamboo is the way to go in 2019!
Shop Bamboo Accessories
3. Tidy up with Evideco! 
With the rise of Marie Kondo on Netflix, tidying up is the 2019 obsession!!
Among her amazing tips for decluttering your house,  one has caught our attention:
Make sure there is a specific place for every item in your home.
And while we're not experts on walk-in closets and kitchen cabinets we definitely know what we're talking about when it comes to bathroom storage. 
Whether it's storage basket or furniture, we have all you need to tidy up and make Marie proud! 
Shop all storage
4. Escape to the spa…
Is there a best way to relax than going to the spa?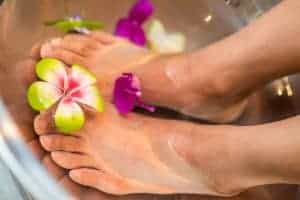 Going to the spa in your own home!
Make your bathroom a spa-like haven of relaxation with our selection of spa products, add a touch of smooth river stones and here you are, Luxury at its best!
Shop all SPA
5. Add plants! 
Adding some plants to your bathroom is good on all levels!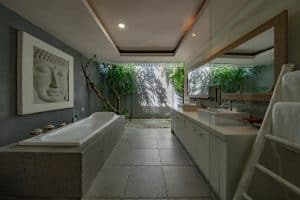 First it's always beautiful to add some foliage in your house it makes your house and will make your bathroom look more peaceful and joyful!
Second, Plants purify the air!
Third, some plants actually love being in your bathroom:
Aloe Vera ( that you can also use in your beauty routine!)
Ferns,  they will enjoy the mist of your shower!
Orchids will love the humidity, and well taken care of they'll add colors to your bathroom. 
6. Make a statement with marble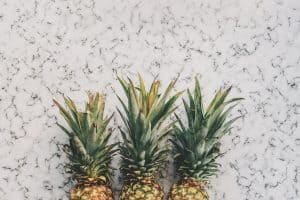 Marble has been of the biggest trends in 2018 and is still going on in 2019. So it's not too late for you to get on board!
We love marble because it's cold to the touch and adds a classy feel to any room you put it in.
Add some copper accessories and you'll be right in the trend!
Shop all Marble
And don't forget, at Evideco, shipping is always free all over the US!