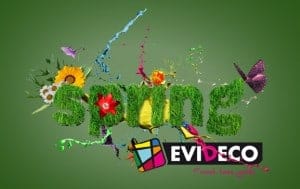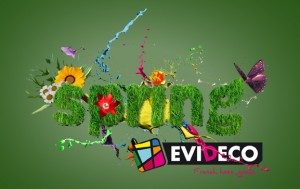 Its time for a month of transition and rebirth, out with the old and in with the new. Its time to brighten up your day and your homes with this years spring trends from around the world. I'm going to break down 2016's go to color palettes and accessories that'll make your home the embodiment of springtime.
Spring time is a season of colors…
…you see in nature whether it was the walk in the park or a visit to your local botanical garden. Colors in nature that have a radiance of tranquility and peace, like are Chic & Zen Bathroom Collection here at Evideco. A relaxing theme of floral design and colors that will surely help improve ones state of mind. Whether it's the first thing you see in the morning or the last thing you see at night the relief of colors in your line of sight is what you need this spring season. Spa, Ecobio, Jade, and Java our other collections from Evideco that offer that elegance, refinement, and glamor that your washroom or bathroom needs this season.
A layer of the right colors…
…on your window curtains is an accessory for the inside and outside of your home. But don't forget you might need something to block out that glare from the longer hours of the sun in the spring so how about you browse the beautiful colors of our black out curtains for when you want to keep the sun out but the beauty in. or maybe you want the sun to come in just enough to bring that natural light in to your beautiful home, then you should definitely check over are double or single layer sheer curtains the alluring colors will definitely bring that feeling of this season.
Its spring-cleaning time and maybe you want some more organization in your life and we have it here at Evideco. From Shower Caddies and Shelves to dazzling new Bath Furniture Collections and Rolling Storage Carts everything to coordinate your home and tailor it to your every need.