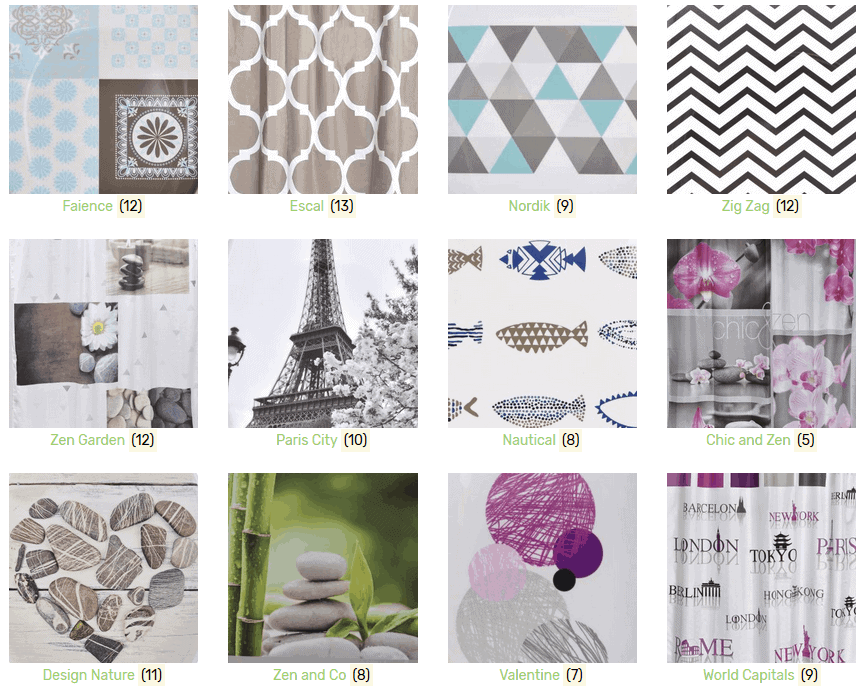 Bath Collections
How to create the perfect bathroom collection in 2019 ?
|
08/15/2019
You pamper yourself here, you spend some 'me-time' and recharge yourself for the day. Even at the end of a grueling day, this is the place which soothes your tired body and mind and helps you to re-energize. Yes, we are talking about the bathroom, one of the most used parts of your house !
Have a great bathroom experience
You don't have to walk into a dated or dreary-looking bathroom anymore. With our bathroom collection, you can give your most intimate space a makeover. Think of a theme and find out the bathroom accessories that go with it. Be it chic, colorful or elegant, you can have the bathroom of your dream with our elaborate bathroom collection.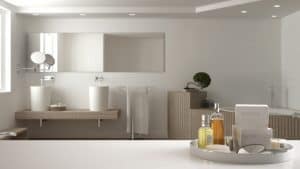 Give your bathroom a makeover
You don't have to dig a hole in your pocket for that. There are budget-friendly ways to renovate a bathroom or give it a new look with our bathroom collection.
Choose a theme first. Does the beach appeal to you more? Think of a nautical theme. If you are looking for a peaceful ambiance, go for zen. Looking for style? Choose our Paris collection.
Once you have finalized the theme, you can check out bathroom collection online for buying accessories.
Begin with light fixtures. They are the easiest and most inexpensive way to give your bathroom a facelift. Another simple way would be to paint the walls for an instant cheery appearance.
White is perhaps the most preferred color for a bathroom. Play with accessories in different colors to give the bathroom a vibrant feel. Floral prints, color blocks, mix and match of different styles, or a strong contrast, everything will work on white. Therefore, go through our eclectic bathroom collection and find the accessories you need for your bathroom.
Get innovative, get artsy
If you love colors or art, there is no reason to not try it in your bathroom. Hence, the blank walls can be used to hang canvas prints for a touch of elegance. They are water-resistant and durable. You can even try your own artwork. Take a full-size print out of your art and decorate the bathroom wall with it. Certainly, this will be the most unique way to redecorate your bathroom.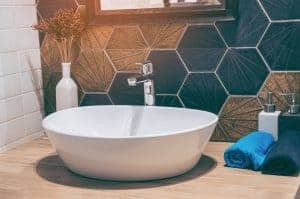 Reorganize it
Take a hard look at your bathroom. Does it really need any major renovation or a few tweaks are sufficient? Often, we ignore simple things like organizing the bathroom.
A soap dish, towel rack, a tumbler for the brushes and paste- simple but elegant accessories can help your bathroom to regain its glory.
Hardware upgrade like replacing the drawer pulls or toilet paper holder will be enough for the time being.
Bathroom furniture – create a rich and cozy feeling
Whether you have a small or a big bathroom, it becomes cozy and comfortable with the right kind of furniture. When buying furniture for your bathroom, you have to keep in mind several things like functionality, size of the bathroom, and your lifestyle.
A stool is a basic piece of furniture that you can add for your comfort. But looks? Certainly, your bathroom deserves the best.
Most people prefer wooden stool for a rich feeling. However, today you have plenty of other options like bamboo or wrought iron. Choose the material of the bathroom furniture according to the theme.
The cupboard, drawers, and racks are essential storage furniture that your bathroom needs. Keep all the towels and bottles of shampoos and conditioners neatly arranged for a decluttered look. This will enhance the appearance of the bathroom.
For a unique and personal touch, put plants in your bathroom. A succulent in one corner or a big snake plant in a pot will make it look fresh and green.
For any special accessory that you are looking for, check out our collection. We are sure you will find everything you need to make your bathroom the most inviting space in the house.