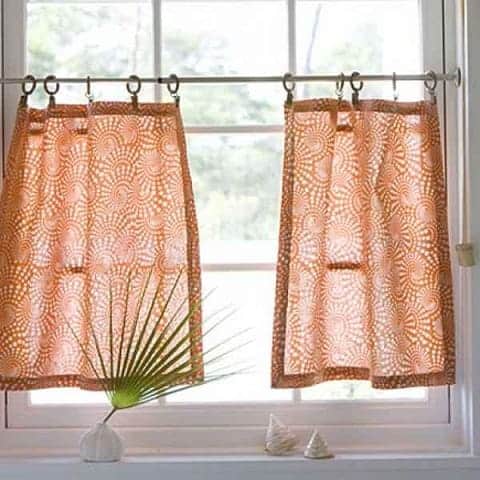 For many homes, the kitchen is one of those rooms that don't seem to require a lot of decorating. It doesn't need the usual window treatment you usually give your living room or any other rooms in the house. But no matter how undemanding your kitchen seems to be, you know that it at least needs some curtains in both decorative and functional ways. Knowing what to use in framing your windows would surely make a whole lot of difference in the overall ambiance of the kitchen. As long as you know what you like, incorporate some basic knowledge on curtain selection, your kitchen can be transformed into your most favorite spots in the house.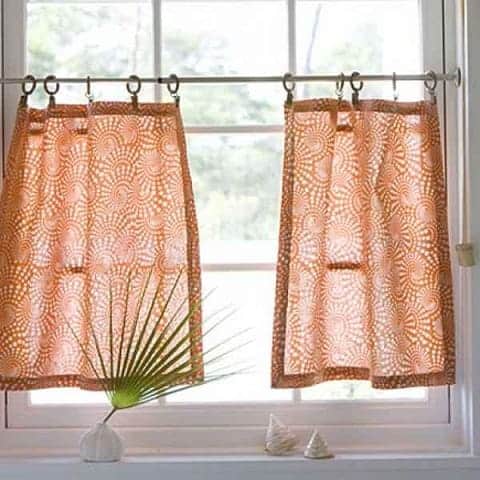 Type of Fabric
The type of fabric you choose for your curtain determines the overall look of your kitchen. Choosing curtains of heavy materials can block out the sun, helping you achieve the consistent, moderate amount of sunlight inside the room. Heavy materials with dark colors do the trick quite exceptionally. On the downside, dark colors make the kitchen seem smaller. And since style nowadays dictate that rooms be as spacious as possible, you could opt for light colored curtains and make the place look bright, airy and roomy. Light materials are also easier to clean and maintain.
Theme and Style
One thing you have to consider when getting a new set of kitchen curtains is its looks. But being nice to look at is not enough. Also make sure that how it looks also helps you achieve the theme or style you're going for, or at least, goes in harmony with the rest of the kitchen. This principle is true with other decorative items, furniture and fixtures that you put in the room.
Color
As mentioned earlier, the color of your curtains could either make the kitchen seem smaller or spacious. Another trick that color does to a room is that it could draw attention to a specific object. One way to make this effect is by choosing a curtain color which contrasts against the wallpaper or paint of the room. If your wallpaper has lively prints, choosing a neutral, solid color for the curtains would highlight the window and make it more noticeable.
Material of the rod
Curtain rods made of solid wood do look elegant and classy but they can't stand the frequent changes in temperature and humidity that typically happens in the kitchen. Fumes and vapors from cooking can damage the wood and you might be surprised to find it deteriorated in no time. So, to complete your kitchen window treatment, get an iron or aluminum rod that goes well with your style.
Consider the risks
If you have a window right in front of the cooking area, curtains of light material could be easily blown towards the stove and might catch fire. Always consider risks like this when choosing a window treatment in the kitchen. Instead of using curtains, you may also choose a simple roller window blind that would stay in place all the time.