Moving into your very own home for the first time can be both exhilarating and stressful. You've spent years wondering what your own house would be like and now, you're finally living the dream. You've done your job looking for the house you'd love to spend the next years of your life. Now, it's time to convert that house into something you would really enjoy living in. Before you make any major decisions, read on through this article first and be guided by the experts with these five most important design tips when decorating a new home !
1.Start from scratch, even if the place looks furnished and set already
Clean the house and let go of the old stuff as much as you could, say 30 to 50 percent of them. This will give you a fresh start and allow your imagination to run free. This first step is actually crucial since this will determine whether or not you would be living in the home of your liking for the next few years. So, clean that house and start afresh.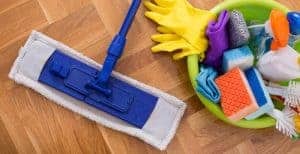 2.Form a general vision or find an overall look of the whole place
You should then base your decisions on that picture even if it takes you several years to accomplish everything. You can do this by picking the interior design style you want to use in your new home. If you have not decided on that yet, look up different styles and see which works best for you. The style you might go for could be contemporary, vintage, eclectic, minimalistic,French, Victorian, Mediterranean,Asian, country rustic, art deco, coastal or any other design styles you'd like to explore. Picking a style will guide you in choosing what colors and furniture to use.
3.Make a more detailed plan starting with the structural items
Your home's flooring and walls should come first, followed by the larger pieces of furniture, carpets, and the like. When getting these most defining pieces, make sure to invest in items of great quality and in those that would structurally go well with your overall plan. Remember, be as neutral as possible when choosing your most important stuff to give room for future change of plans.
4.Resist the urge to shop for everything you need all at once
Don't unpack everything except for those basic things you need to survive for the next few days. This will give you enough time to imagine which things you would really need in your new home and which among your previous plans might not work. You can then begin to shop, starting with a set of basic furniture items. Other decorative projects can wait later.
5.Don't spend all your decorating budget in a shopping spree
It's true that you need to get new things to turn the house into something you could truly call your own. But you should prioritize which to buy and which to keep using, even if they seem old or are slightly broken. By learning how to solve practical problems the inexpensive way, you could freshen up the place in your own creative way.
Decorating your new home is very exciting indeed. So, take a deep breath and turn that old place into your dream house one practical step at a time.
Okay, now you have all design tips when decorating a new home ! Let's go!