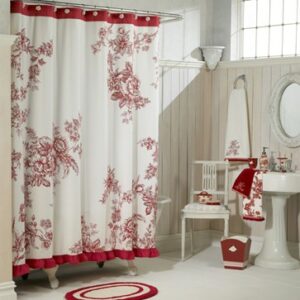 When renting an apartment, people usually have a hard time making everything about the place work for them. That's because apartment designs are often made to cater only to the most basic needs and preferences. And to top it all, your lease prohibits you from making any major changes in the unit's design. So, how do you make your bathroom look and function as you want? Here are some tricks you could do without violating the lease agreement :
Decorate the wall
Without changing any major feature of the rented bathroom, you can make a big difference on the bathroom's looks by simply showing your personality through framed photographs, artworks and other decorative items that can be displayed on the wall. You may also stick some exciting removable decals on tiles areas.
Cover-up unsightly tiles
You can make the bathroom seem new and more personalized by covering ugly tiles with some waterproof tile tattoos. These heavy-duty stickers come is different patterns and prints, making it easy for you to find something that would suit your theme well.
Add storage
There might have some shortage of storage in your rented bathroom. So, bringing in a cabinet or a set of shelves of your liking would be a great way of organizing and dressing up the bathroom your way. You may also put some caddies mounted by suction cups, a great way to make the place more functional while adding style into the bathroom.
Get a pretty set of accessories
When you put a set of accessories that look fresh and attractive to you, the whole bathroom can be transformed into something you would genuinely like. A shower curtain with pretty prints matched by bath rugs, mats and other essential accessories will harmonize the whole room into a single unit you could proudly call your own. Try to play with colors and patterns and see which fits your bathroom best.
Dress up your windows
Making your window as pretty as can be will make a big difference to the whole bathroom. Put some curtains or window film that allows natural light in while keeping maximum privacy.
Change the lighting
Now this can do magic. If your rental bathroom uses outdated or boring fixtures, you can just get some new ones. When choosing lighting fixtures, try to change the shades for a different effect. Now you can walk into the bathroom and feel a big change in the atmosphere.
Install some fancy hooks
Adding small details such as hooks can make a big difference in small spaces.
Get some lux towels
Even if you're dissatisfied with how your bathroom is designed, putting some very comfy, absorbent and expensive towels can make you love stepping into your bathroom. Your towel can influence the overall appearance of the room while givng you some warm and soft hugs every day.
Fix up the fixtures
If anything looks old and broken, fix it. Upgrade anything that has become outdated. It won't cost you so much. But it will look as if you're getting a brand new bathroom.
Add some freestanding furniture. Depending on your available space, spoil yourself with some free-standing furniture like a cabinet, a chair or even a ceramic stool. Pick those that you like best. After all, you can just take them with you when you decide to move out in the future.