image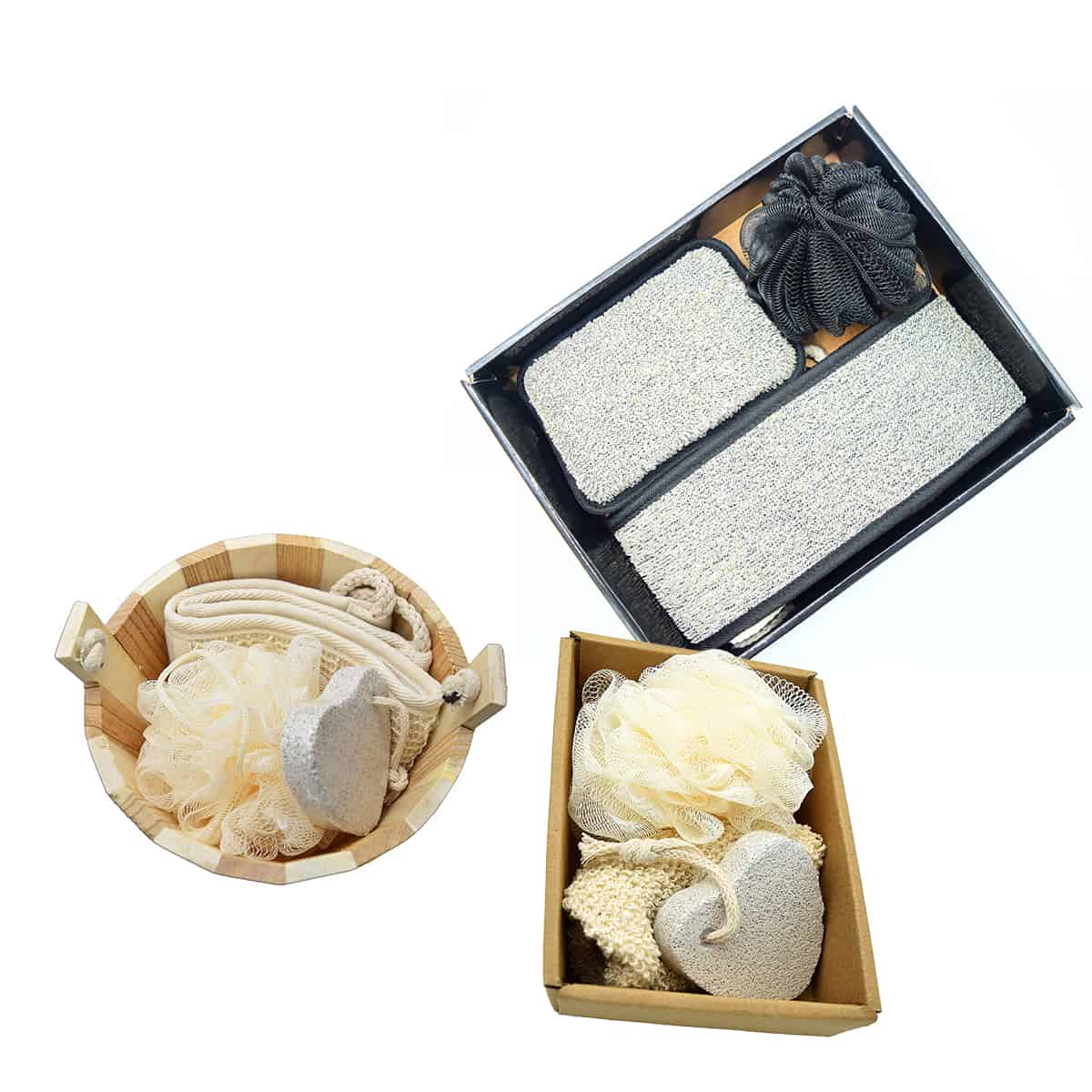 RELAXING PROPERTIES : This set is made specifically for you to have the perfect relaxing experience. This gift set features 3 items : 1 Massage strap, 1 Wash glove and 1 Mesh bath sponge. The quality and the softness of the material provide a relaxing, soothing and naturally cleansing feel.
HIGH QUALITY : This Spa Set is made of high quality material providing the most relaxing experience in the bathroom, made to give you the luxurious feeling of a Spa Day.
EASY STORAGE : Every item has a loop to facilitate hanging and drying.
PERFECT GIFT : This Spa set is the perfect gift for any occasion and for anyone you know. Ideal for mother's day, father's day, birthday, anniversary, office gift, Christmas, or yourself!
OTHER PRODUCTS IN THE SPA COLLECTION : Enhance your Spa experience with all the Evideco Spa collection, like sleepers, spa brushes, handheld wood massagers to name a few.