Toilet Pedestal Mats Themes
image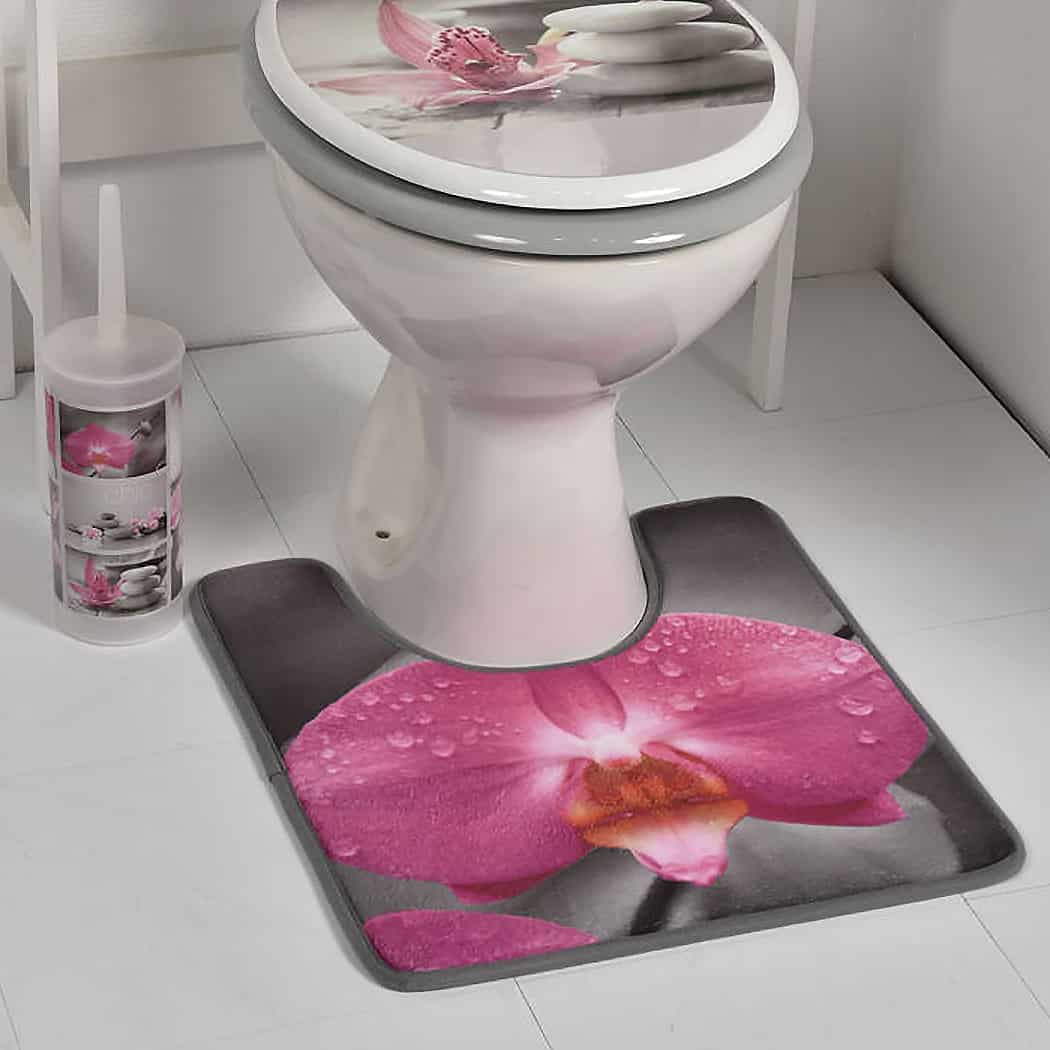 CLASSICAL PATTERN: Enjoy this Bastide toilet pedestal mat with this elegant patchwork designs, which will add a refined touch to your bathroom. Color pink and grey on white background
MATCHING collection: Complete your decoration with other products of the same Bastide collection, like bath mat, tumbler, soap dispenser, toilet seat or trash can to name a few.
QUALITY and SAFETY: made in 100% polyester, non-skid backing to prevent any slip
EASY-TO-USE: Machine wash cold and no dryer. Easy cleaning. Indoor use only.
COMFORTABLE: This printed contour mat is made of microfiber which brings a soft touch and sophistication in any bathroom, the perfect rectangular size with its width of 17-Inch and length of 20-Inch (45 x 50 cm)
Ultra-soft touch and sophisticated in any bathroom with its rosette patterns
Complete your decoration with other products of the same collection PARIS ROMANCE
Machine wash cold and no dryer. Indoor use only. Imported from France, made in PRC
17″W X 20″L / 45 cm x 50 cm / color beige, rubber backing helps prevent the bath rug from sliding
Old style effect : picture is slightly rubbed to bring an old style effect to the product
Enjoy the beauty of the marine life with this nice floor pedestal toilet contour mat Nautical, featuring a modern patchwork of fish, while staying in your bathroom!
Soft touch and sophisticated in any bathroom, this nice printed microfiber pedestal mat Nautical fits standard pedestal toilets
Machine wash cold and no dryer. Indoor use only. Imported from France, made in PRC
17″W X 20″L / 45 cm x 50 cm /Color blue and taupe, rubber backing helps prevent the bath rug from sliding
Complete your decoration with other products of the same collection Nautical like shower curtain, soap dispenser, toilet brush, trash can or toilet seat, to name a few.